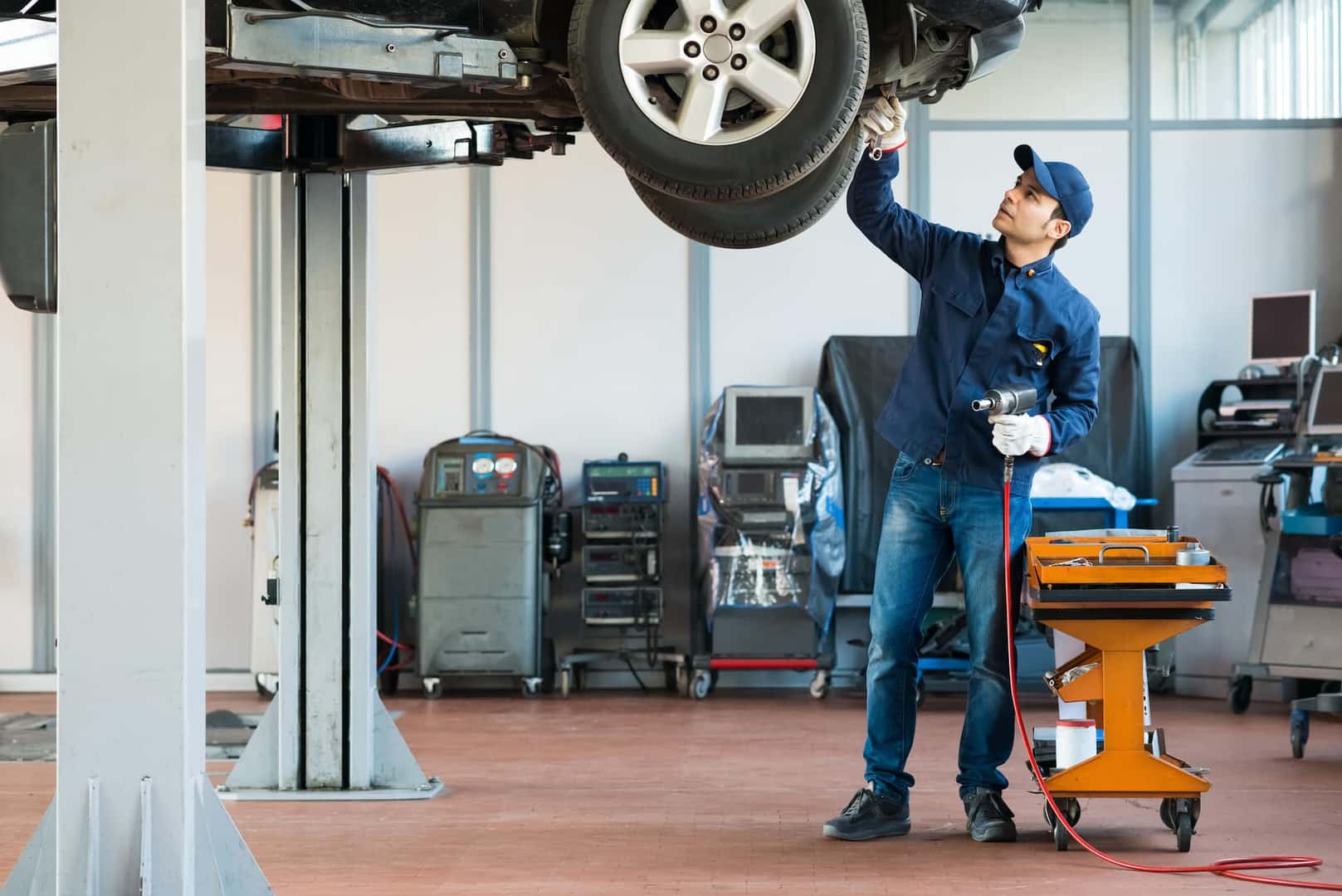 Why Certified Service?
Your vehicle deserves expert care from the people who know it better than anyone else. We employ factory-trained technicians who use state-of-the-art technology and equipment to help you keep your vehicle running like new. Trust your vehicle to the Certified Service experts in Carrollton, GA. Simply click on the tab or call to schedule an appointment today.
Multi-Point Vehicle Inspection
With your Multi-Point Vehicle Inspection, you get a thorough assessment of your vehicle by the Certified Service experts. So protect yourself and your automotive investment with a comprehensive vehicle inspection at your Mike Bell Chevrolet, Inc. Dealer near Newnan, GA.
Professional maintenance you can rely on
When it's time for vehicle maintenance or repair, visit the Chevrolet Certified Service experts to handle all your vehicle needs around the streets of Villa Rica, GA. Nobody knows your vehicle better than these trained automotive service professionals, so from oil changes to engine replacements, let the Certified Service experts take care of everything.
Do I Need to Replace My Cabin Air Filter?
You may need a new cabin air filter if you smell an odd smell when you turn on the air, if your filter is too dirty, or it's been a while since your last replacement. We serve Carrollton, GA, and beyond by providing quick, professional filter replacements, using authentic Chevy parts that meet factory standards.
Road debris and pollen can clog your air filter and reduce the cleanliness of air entering your vehicle. If your air filter becomes too dirty, it not only makes for unpleasant breathing air, but your air condition system will have to work harder and may damage your engine. We recommend drivers around Villa Rica change their air filters every 15,000 to 30,000 miles. If you're sensitive to pollen and allergens, you may need to change your filter sooner.
Are Windshield Wipers Important?
Windshield wipers are crucial for your visibility when driving around Newnan. Whether it's a rainstorm or excessive road pollen, you want to make sure you can clear anything obstructing your view. If you notice your windshield wipers are streaking or stuttering, it's time to look for a new set. We provide high-quality replacements and can quickly install the perfect match for your vehicle.
Does Your A/C Need to Be Checked?
If you're noticing that your A/C isn't as cold as it should be or doesn't produce any cold air, it's time for A/C service. Our certified service team provides cleanings, recharges, and can check connections to ensure you have reliable air conditioning. The last thing you want is to be stuck in a heatwave in Douglasville without your air conditioner working properly.
Have All Your Auto Service Needs Met
If you're looking for expert auto service near Dallas, GA, we encourage you to come to our location. You will discover auto service can be quick, affordable, and precise when you choose us. Contact us to schedule a service appointment today!
Contact Service
Service: 678-390-7096
1200 N Park St, Carrollton, GA 30117