Get Pre-Approved Today at Mike Bell Chevrolet!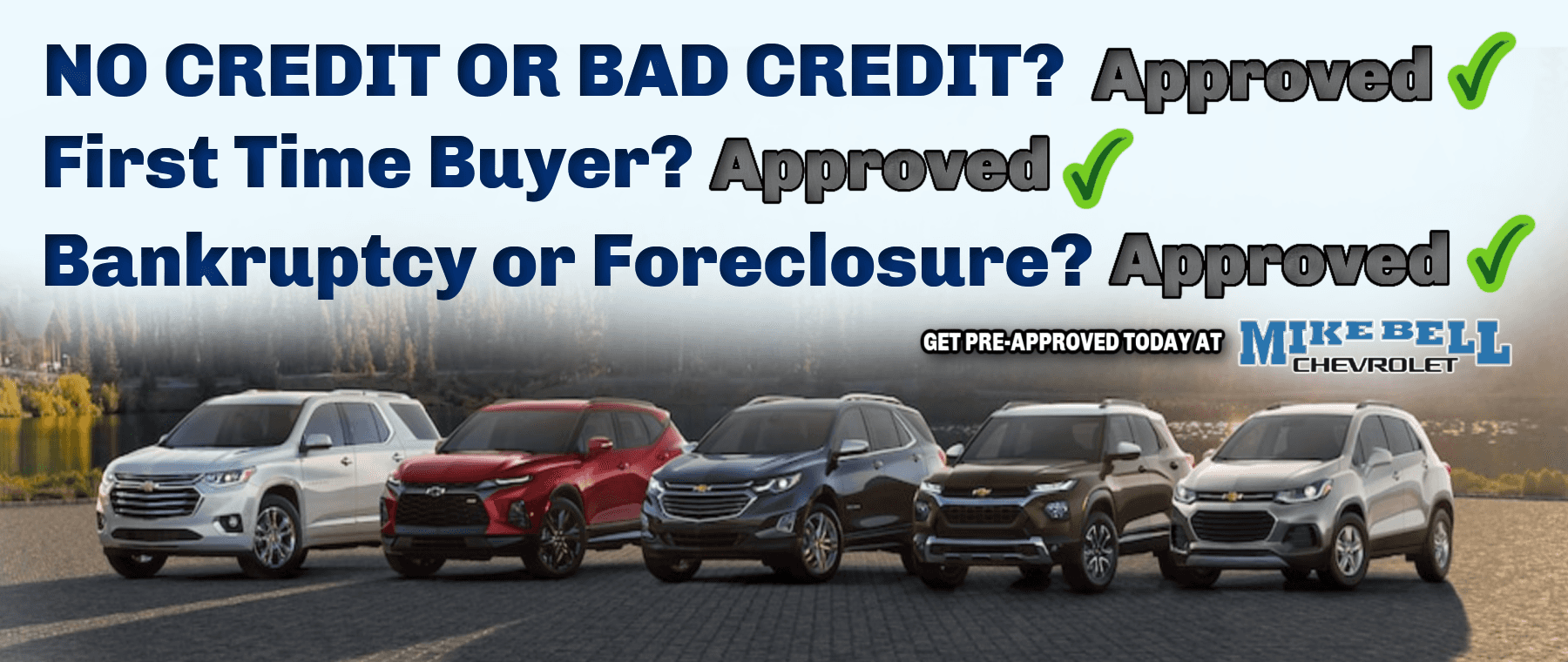 ---
If you've had trouble getting approved for auto financing in the past, Mike Bell Chevrolet is here for you!
All you need is to have $1,750/mo. income for 3 months up to $1500 down and we can get you approved for the purchase of a New or Used vehicle when shopping at our dealership in Carrollton, GA.
We don't place a lot of emphasis on your credit history when deciding whether to approve you for financing because we are aware that it might be challenging to establish a strong credit score. To ensure that everyone has a choice, we collaborate with numerous banks and lenders. No matter how bad your credit is or if you have no credit history at all, we're driven to get you approved and in your dream used vehicle, truck, or SUV.
Trying to purchase a car for the first time? You're in luck since we provide a friendly atmosphere and a fantastic selection of financing choices for first-time buyers! If anything, the staff at Mike Bell Chevrolet wants to make it simple for Carrollton and surrounding residents to get behind the wheel of a fashionable car at a competitive price. You receive exceptional value with every transaction you make because we go above and beyond to ensure that all of our used cars are in good shape. Make a reservation to visit our dealership right now and take a test drive in the new or used car you've been eyeing!
*Credit approval contingent upon having a valid & provable source of income. Finance rates may depend on credit. More income or cash down may be required depending on credit or price of vehicle purchased.